Credit Card
Credit Card Getting Started
Only certain Counties accept credit card payments for copies.

To determine if a County accepts credit card look for the following icon.

Click on the New Account icon.

Below is a list of require fields.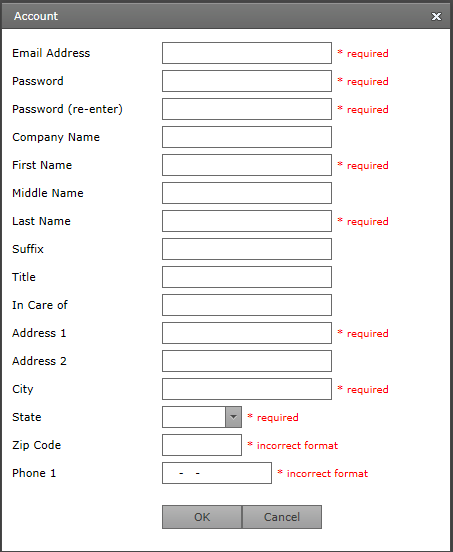 Login using your new account.

Select the document you wish to purchase and press the Printer icon.

Fill in the memo field and press the To Cart button.

From the main search screen select the Cart button.

On the Cart screen press the Pay button and follow the instructions.

You will be returned to the Cart and you may now download your purchased documents.

Please note you must download all documents by midnight!

If the time is close to midnight wait until one minute after midnight to purchase the document!